It is time for shed sellers to build & manage online presences.
We've heard it from the shed dealers and manufacturers: 2021 was the biggest boom in the shed industry. With things starting to open back up and hopefully getting back to normal, now is the time to take advantage of setting up a strategy to become more effective and efficient with your online presence.
Goran Paun (2020) gave a clear explanation of the importance of online presence management by emphasizing that 85% of consumers conduct research before they make a purchase online, with website being the most-used channel (74%).
The shed selling process has changed
In another blog, we talked about understanding the importance of online presence to shed businesses. We discussed how 10 years ago, selling was all about having a shed lot at the right location with tons of traffic driving by your buildings.
Well, because of COVID and the fact that 63% of sales start online1, now is the time to build your "online shed lot" for digital traffic to "stop by".
Step up your game to allow the opportunity for your customers to view your photos/videos and start to create a shopping cart of a shed they'd like to buy. This provides a user-friendly experience along with giving them a personal touch.
Shed buyers are looking for a 3D Shed Builder tool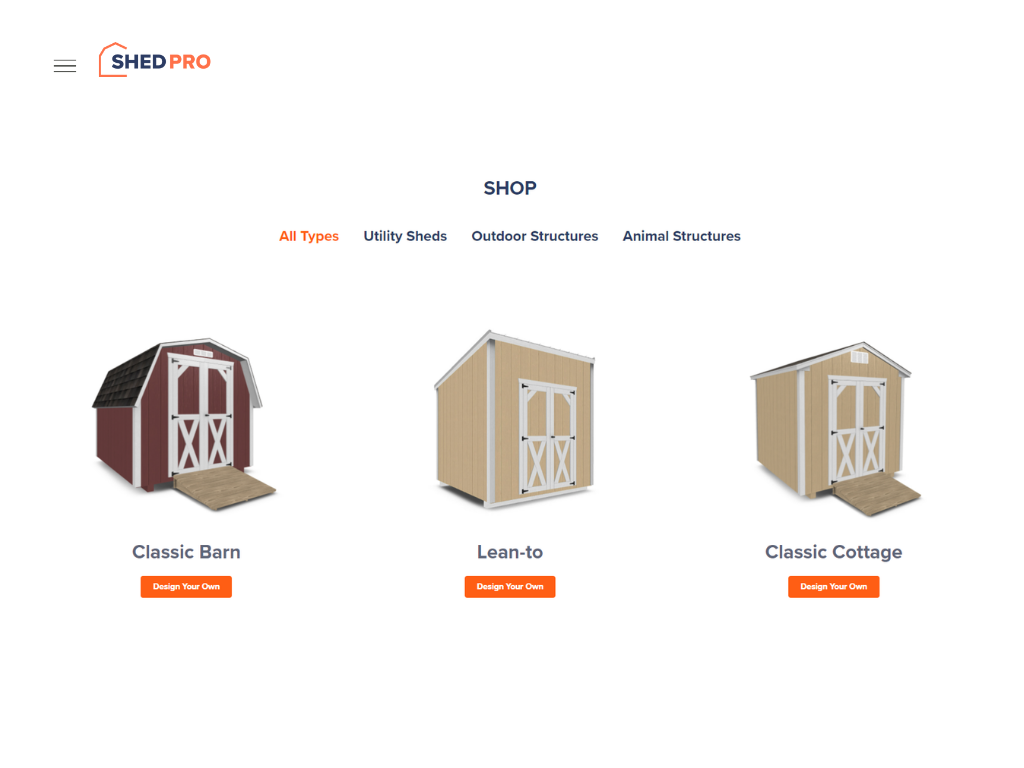 Shed buyers have started to pick their devices up and searched for "design your own shed online" or "online 3D shed builders," instead of driving to shed exhibitions as they used to. To catch up with the new digital buying behaviors, 3D shed design tools should be included as a vital part of any shed business's online presence.
Steps to build & manage online presences for shed businesses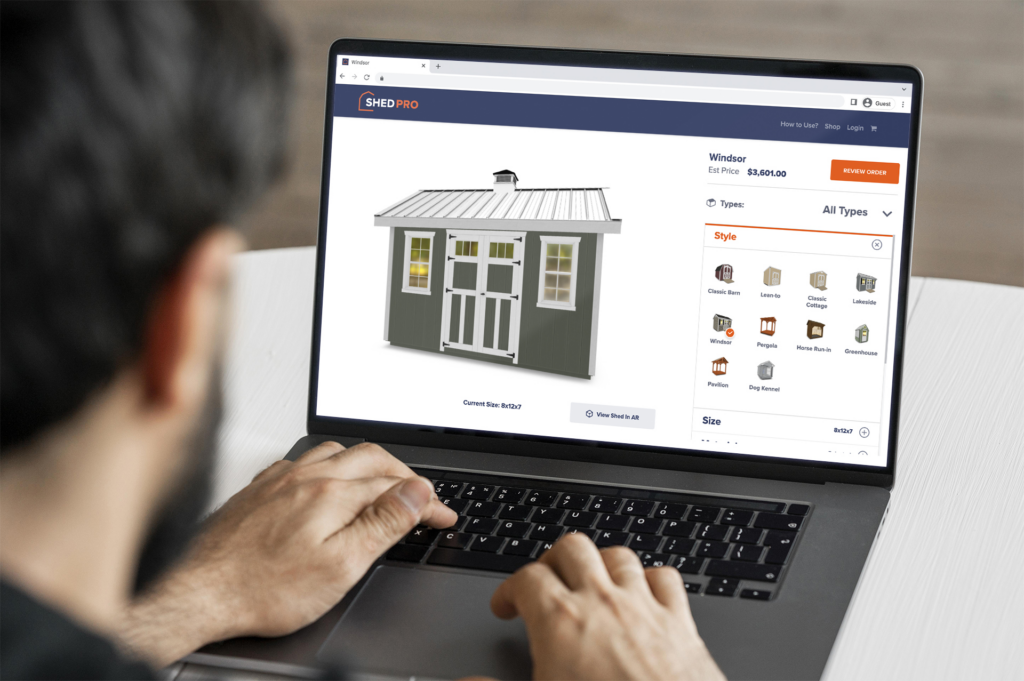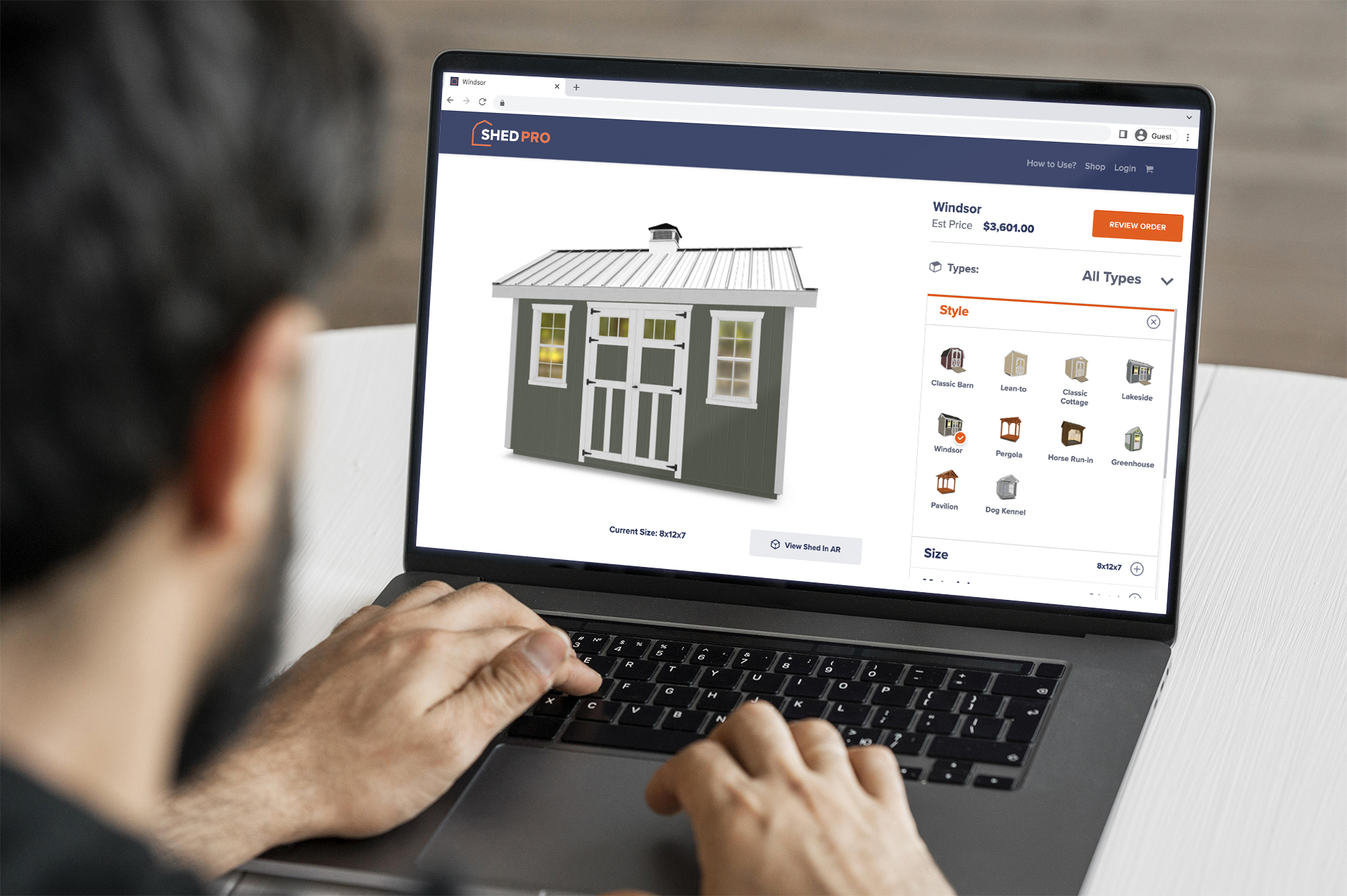 Setting up a process for online orders/sales and integrating a shed 3D design tool are the first steps when building an online presence for shed businesses. But what's next?
We would recommend a CRM, customer relationship management, tool to keep track of all your potential leads, sales, and customers. A CRM gives you the ability to have all your sales, leads, and contacts within one platform.
A good CRM will allow you to count those orders that have been started but not completed through your website or over the phone. If the customer doesn't want to buy after hearing the price or seeing the shed, have them give you feedback as to why they didn't want to make the purchase.
There are many CRM resources out there, but Google Sheets is a great way to start. Google Sheets allows you to share the document with other dealers so your team can stay on top of who contacted that potential customer or where they are in the process. It's a great way to continue to stay in front of potential customers if they are on the fence to purchase your shed.
The only ongoing maintenance is making sure you check and keep this document up to date. Data is key to helping your business grow. The best CRM system is one that automates the process for you.
If you have a website or run your business on Facebook, we'd recommend keeping track of the data. What are your clients clicking, where are they coming from, how are they engaging with your content, etc. There are many insights one can take from this data to better understand your customer and pinpoint those that need a shed
Get help from the expert
If you need help, please reach out to us at hello@shedpro.co, and we can recommend or help you think through the best CRM platforms for your business.

Reference:
Sleeknote (2022). 15 Eye-Opening Online Shopping Statistics for 2022